08 Dec

Women's Health & Gynaecology Services

What is Gynaecology? Gynecology is the utmost care of the female reproductive system which includes the examination & treatment of menstrual problems, infertility problems, sexual problems, problems relating to menopause, and disorders such as ovarian cysts & uterine fibroids, early pregnancy, high-risk pregnancy, and recurrent miscarriage.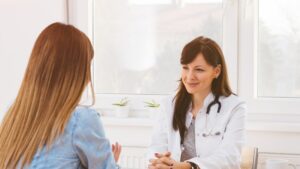 If something's disturbing you, the sooner you're realized, the sooner you can get treated and back to feeling your old self.
Our experienced consultant gynecologists & laparoscopic surgeon can help with a range of health conditions including:
Abnormal cervical smears
Abnormal vaginal bleeding or discharge
Bladder problems
Early pregnancy problems
Endometriosis
Fertility problems
Fibroids
Gynecological cancer
Heavy periods
Hysterectomy
Menopause
Ovarian cysts
Polycystic ovary syndrome (PCOS)
Post-menopausal bleeding
So, whether you need a simple investigation or minimally invasive surgery, Dr. Usha Kumar- best Gynaecologist in India care for you from diagnosis to treatment. She aims to offer patients the convenience of a one-stop clinic for the investigation and diagnosis of a variety of gynecological conditions supported by our wide-ranging of diagnostic, screening, prenatal, and therapeutic services.