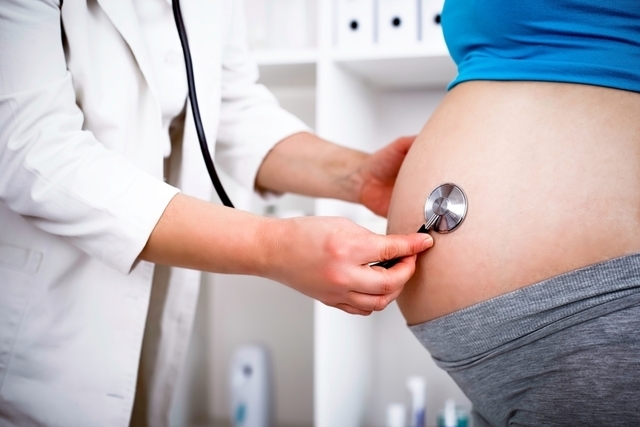 21 Aug

Learn All About Laparoscopic Transabdominal Cerclage

Cervical shortening is thought to be an indicator for generalized intrauterine inflammation and has a robust association with spontaneous preterm birth. A multiplicity of therapies, including vaginal and intramuscular progesterone, pessary, and cerclage has been verified to be effective in particular clinical situations. Cervical cerclage can be placed via transvaginal, open transabdominal, or laparoscopic transabdominal methodology, preferably before pregnancy. A laparoscopic methodology may be superior to the transabdominal method in terms of surgical results, cost, and postoperative morbidity. Know more details about Laparoscopic Transabdominal Cerclage from Transabdominal cerclage doctors in Delhi

Laparoscopic Transabdominal Cerclage

The laparoscopic transabdominal cerclage is an operation done to place surgical news around the cervix at its utmost portion near the transition with the uterine body. This level cannot be reached via the vagina thus the abdominal methodology. Historically, the process was originally implemented as an open Transabdominal Cerclage via an incision resembling the one used to implement a cesarean section. With the improvement of new technologies and the aptitude to carefully implement more multipart laparoscopic surgery, this methodology has been used to implement the abdominal cerclage in a less invasive and less traumatic manner.

The Laparoscopic Transabdominal Cerclage is used to treat circumstances of cervical inadequacy where the Transvaginal Cerclage has botched or is not possible. This might happen because the cervix is too short, too asymmetrical, or in cases of prior surgery to the cervix to treat cervical cancer or dysplasia. The process is also identified as Laparoscopic Cerclage, Laparoscopic Transabdominal Cerclage, and Laparoscopic Cervico-isthmic Cerclage.

When is the Laparoscopic Transabdominal Cerclage performed?

The desirable time to implement the cerclage is when the female is not pregnant. This is known as pre-pregnancy cerclage or interval procedure. The benefits are that the uterus is smaller, has fewer blood vessels, and can be easily manipulated. Some females only catch on that they need a transabdominal cerclage once they are already pregnant. In this circumstance, the operation can be done during pregnancy up until around 12 weeks gestation.

How Is The Operation Done?

The laparoscopy is done with 4 small incisions, about 0.5 cm each; one just underneath the umbilicus and the other three on the side of the stomach. A camera is implanted through the umbilical incision and surgical instruments via the other ones. The doctor dismembers the spaces around the cervix and then places a suture around the upper portion of the cervix medial to the uterine arteries. The suture is then knotted at the back of the uterus.

To know more, you can refer Dr. Usha Kumar, Transabdominal cerclage doctors in Delhi. Book an appointment now.