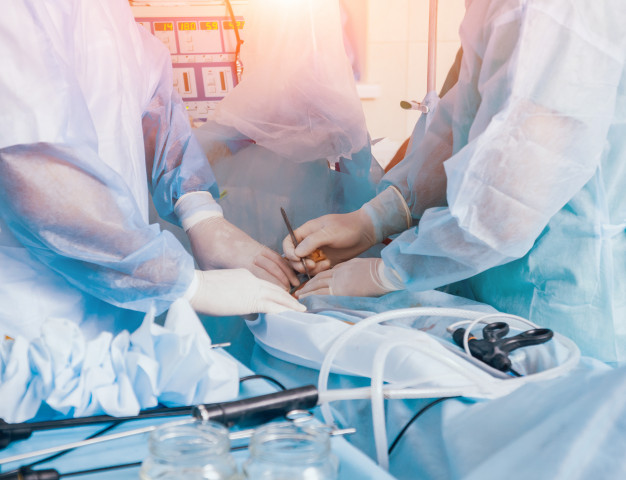 27 Sep

Best Gynaecologist Laparoscopic Surgeon in Delhi Explains Everything About Laparoscopic Surgery

Hello Folks, Today there are various kinds of treatments provided to help women in the best ways without any complications. Laparoscopy is one of the most advanced gynecological treatments which are minimally invasive in helping the patient ease in going through complicated conditions. Today we shall be discussing laparoscopic surgery. Read out the article by Dr. Usha M Kumar, the best Gynaecologist Laparoscopic surgeon in Delhi explaining laparoscopic surgery and its benefits.

What is Laparoscopic surgery?

The main thing to understand is that Laparoscopic surgery is no different from open surgery in the method we perform, but it has a different approach. We do the operation in the same way as compared to open surgery. But in this, we take a different approach to it, a different method, and make use of different instruments. So, let's first see what exactly laparoscopic surgery is.

In laparoscopic surgery, very small incisions are made, hardly 5 mm up to 1 cm. An instrument is inserted through those incisions and the surgical operation is completed. If you compare this to open surgery, if it is major surgery, it requires at least a 10 cm to 15 cm big incision and the whole stomach needs to be opened up, which is not required in laparoscopy.

So, what are the advantages?

Because the incisions are smaller, the chances of bleeding are less, the pain is less and the chances of infections are less too. The patient recovers faster and starts walking, he/she can be discharged from the hospital very soon. The hospital stay is very short. At times in laparoscopy, it is possible that we discharge the patient on the same day after the surgery. There are other advantages too, especially technical advantages.

In laparoscopy, we get a very good quality surgical image. It is a very detailed image that helps us to do the surgery efficiently, which is not possible in open surgery. Apart from that, earlier the cost of laparoscopic surgery used to be a major factor. These days cost is not a factor because almost all laparoscopic surgeries are being done at almost the same cost as open surgeries.

It's just a small difference in amount here and there in the total cost. And if you look at the hospital cost, it becomes so less in comparison that we gain an overall benefit from it. According to Dr. Usha M Kumar, the best Gynaecologist Laparoscopic surgeon in Delhi you need to understand one thing too, laparoscopy surgery is also not devoid of complications. There are chances of complications in this too. There are chances of internal injuries, internal burns, and skin infections.

Although these are very rare, there is a possibility that they might happen. There are chances of small hernias on the site of the incision.

So, there are some disadvantages attached to this and complications too.

That's true of any surgery. But still, if you look and compare, laparoscopy is a much better method of surgery. And it is now available at an affordable cost, so you can safely go for it.

Dr. Usha M Kumar is one of the best Gynaecologist Laparoscopic surgeons in Delhi who performs all the gynecological surgeries laparoscopically. She does all surgeries like uterus removal, fibroid removal, gynecological cancer, and other gynecological surgeries. Thank you.