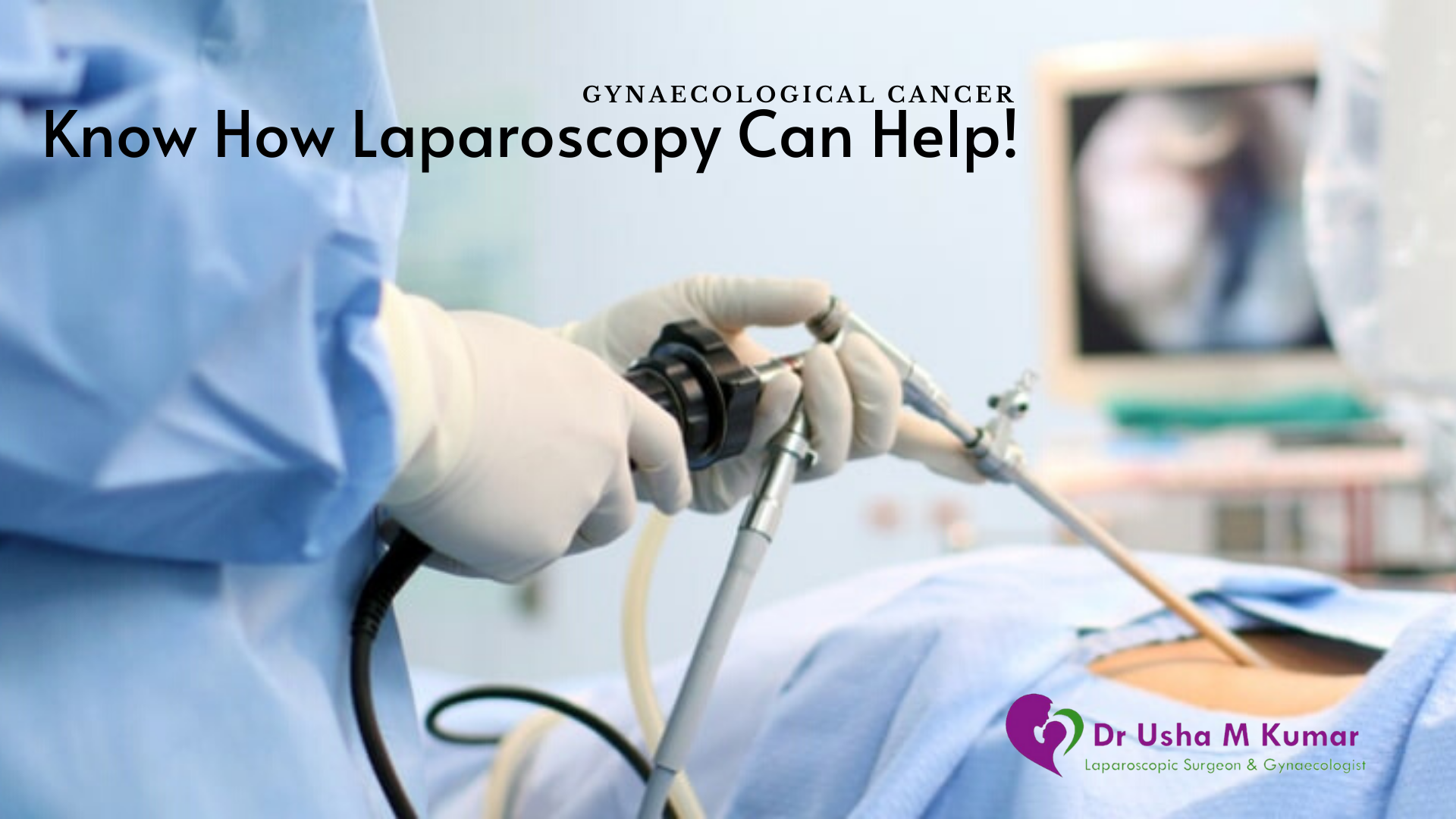 18 Feb

Gynaecological Cancer -Know How Laparoscopy Can Help!

Minimally invasive surgery/ laparoscopic surgery is slowly becoming popular in all fields of surgery including gynecological oncology. Because of its advantages, it is easy to see why people prefer this form of surgery. did you know that the use of laparoscopy in the field of gynecological oncology began in the late 80s and the very first laparoscopic-assisted hysterectomy was also performed in 1989? Here's in this article, Dr. Usha M Kumar, the best Gynecologic Oncologist in Delhi help you to study the role of laparoscopy in gynecologic oncology including endometrial, cervical cancer, and uterine cancer.

Laparoscopy and Endometrial Cancer-

The endometrium refers to the lining of the uterus. Endometrial cancer is rare and is usually affects women over the age of 55 years. For this condition, Hysterectomy is one of the procedures of treatment. If detected in its early stages, hysterectomy may be performed laparoscopically as compared to traditional surgery.

Laparoscopy and Cervical Cancer-

The bottommost part of the uterus is known as the cervix. A pap smear can help in the early detection of cervical cancer. This can be treated surgically in the form of a lymphadenectomy which is being performed to investigate the extent to which cancer has spread or a radical hysterectomy. One of the crucial factors of this type of cancer is an evaluation of the lymph nodes. This is where laparoscopy is very useful. For endometrial cancer, laparoscopy may also be used for a hysterectomy procedure. While the advanced stages of cervical cancer can be treated with chemotherapy and radiation.

Laparoscopy and Uterine Cancer-

Laparoscopy can be used in a number of ways when it comes to the treatment of uterine cancer. These include staging apparent early-stage cancer, determining the extent of the disease and resectability potential, and reassessing a patient in cases of persistent cancer.

In case you have a concern or query you can always consult an expert – Dr. Usha M Kumar, Best Gynecologic Oncologist in Delhi & get answers to your questions!