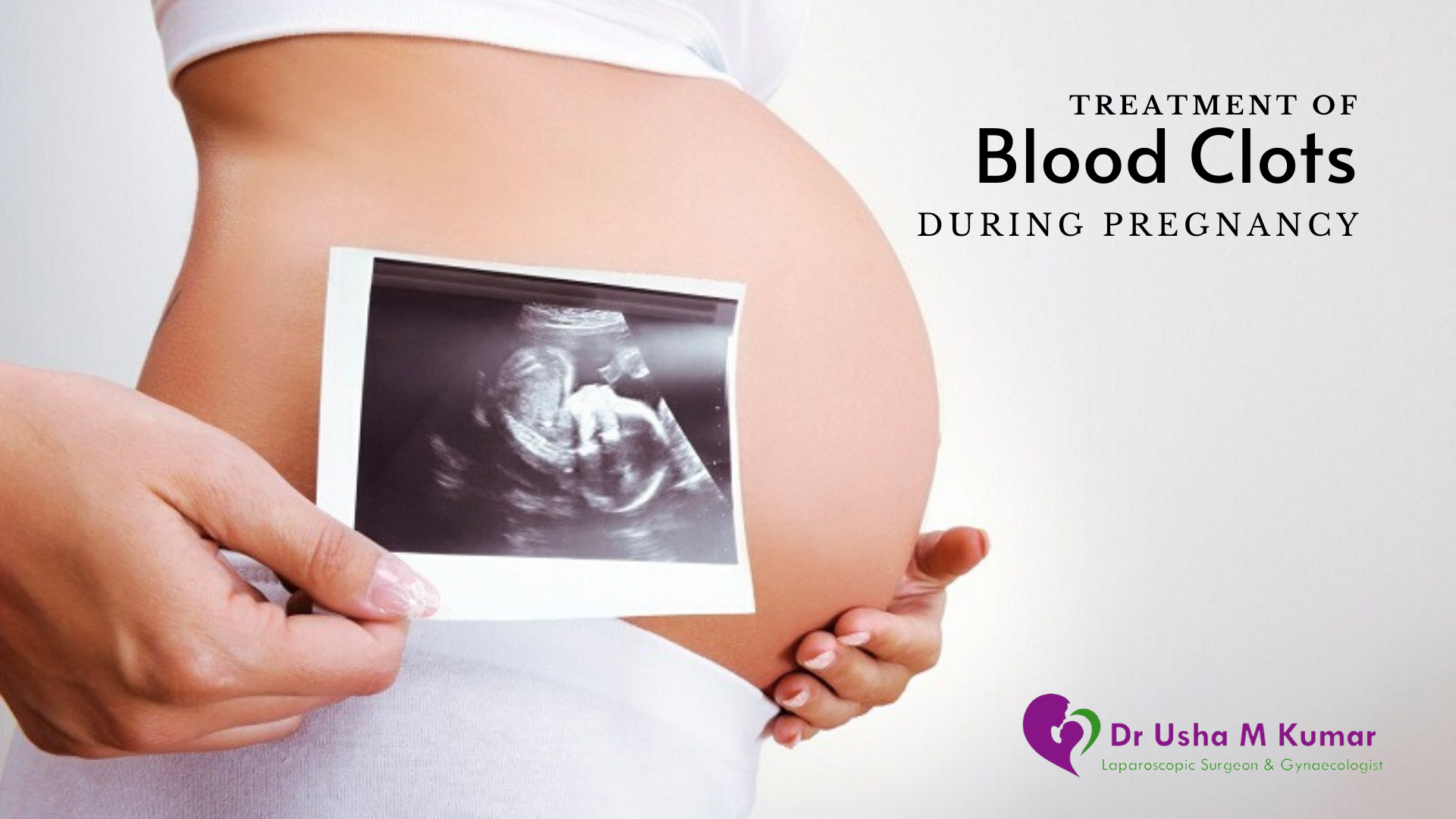 01 Mar

Treatment of Blood Clots During Pregnancy

Women during pregnancy are more prone to blood clots. The occurrence of blood clots during pregnancy is more commonly known as DVT or deep-vein thrombosis in the medical world. Deep-vein thrombosis refers to a condition in which blood clots form in the veins of the pelvic region or legs. Women generally experience blood clots in the first three months of their pregnancy. Blood clots are preventable: The blog is on why you're more prone to dangerous blood clots during pregnancy, how to know if you could be at risk and what to do if you get one. Learn how to prevent blood clots in Pregnancy with Dr. Usha M Kumar. She is a Female Gynaecologist near me in Delhi who will help you to overcome this problem.

The symptoms of blood clot during pregnancy include:
You may notice swelling in the calf and thigh region.
Pain sensation in your pelvic and leg region.
Feeling of pain in the legs while walking.
If the condition is severe, then it may lead to chest pain or breathing troubles.
TREATMENT:
Deep-vein thrombosis or blood clots during pregnancy may become fatal in nature if it results in Pulmonary Embolism, where the blood vessels of the lungs get affected. Blood clots in pregnant women can be treated by prescribing an anticoagulant which helps to prevent the blood from clotting further.
Blood clot during pregnancy may be prevented in the following ways:
A healthy lifestyle can help you to prevent blood clots.
Exercising regularly is extremely beneficial for proper blood circulation and can also help you to prevent blood clots.
Do not lead a sedentary lifestyle; a sedentary lifestyle is pretty much always the menace.
Seeking a gynecologist's advice at an initial stage is very important to avoid further complications such as heart attacks or miscarriage.
Blood clots can cause miscarriages, stillbirths, and other pregnancy-related problems. Consult any Female Gynaecologist near me to know what you should know about pregnancy to prevent blood clots. You can also contact Dr. Usha M Kumar, the best gynae in Delhi. She recommends few necessary tests to determine if you have a blood clot. She looks at the affected area through an ultrasound scan; if the blood clot is in the lungs, he can perform a spiral CT scan. Book an appointment now!