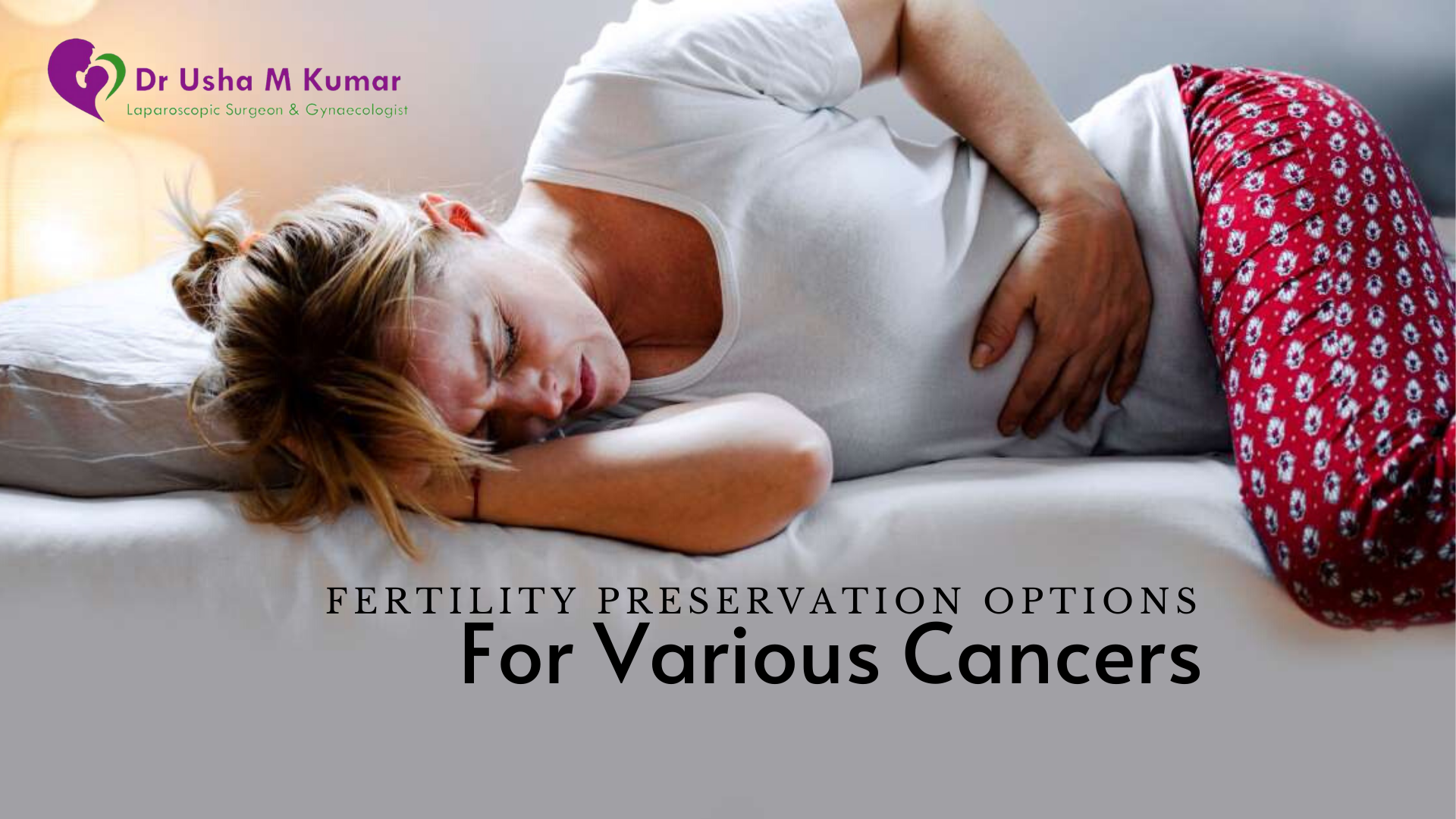 24 Apr

Fertility options for cancer survivors

Several cancer treatments have side effects that can make it harder to have a baby, but there are options available to preserve fertility for cancer patients. But, cancer treatments such as radiation and medical therapies can affect fertility, or the ability to conceive. Want to know how cancer treatment affects fertility, Dr. UsHa M Kumar -the best oncologist in Delhi will help. Read on!

The risk of fertility issues due to cancer treatment can vary depending upon a women's age. About 20 percent of women between the ages of 15-30 develop premature ovarian insufficiency because of their cancer treatment, and that number increases to more than 42 percent for women over age 30. Years ago, there are very few options to become parents after cancer. But today, our cancer and fertility experts Dr. Usha M Kumar offer advanced options for patients to successfully treat their cancer while preserving their fertility.

How cancer treatment affect fertility?

Radiation therapy and chemotherapy play major roles in treating several kinds of cancer. Unfortunately, these effective treatments can cause premature ovarian insufficiency in women or a loss of normal ovarian function before age 40. Radiation therapy can reduce or eliminate ovarian function and make it harder to become pregnant. The best chance to conceive a child after cancer treatment is to preserve the options before treatment begins. Dr. Usha M Kumar advises patients to wait at least six months to a year after completing cancer treatment before trying to start pregnancy in order to reduce the risk of birth defects.

Fertility preservation

Egg and embryo freezing, also known as cryopreservation, are popular options for preserving fertility before cancer treatment. Patients who choose embryo freezing can have their embryos (fertilized eggs) implanted safely through frozen embryo transfer after they complete their cancer treatment. Women who choose egg freezing will need to have their eggs fertilized with sperm from a partner or donor in the laboratory (IVF) before the embryos can be implanted. For women who have been surgically treated for endometrial or cervical cancer or who have other complications that would prevent them from carrying a pregnancy to term, gestational surrogacy might be an option, where the patient's embryo is transferred to another woman who will carry the pregnancy for her.

There is hope. You can build a family after cancer. If you or someone you love is dealing with a cancer diagnosis and require fertility support, please don't hesitate to contact us today. Dr. Usha M Kumar, the best oncologist in Delhi would be honored to make an appointment with you for a consultation. You've already come through so much, and the decision to bring new life into the world is a celebration of your courage and strength.