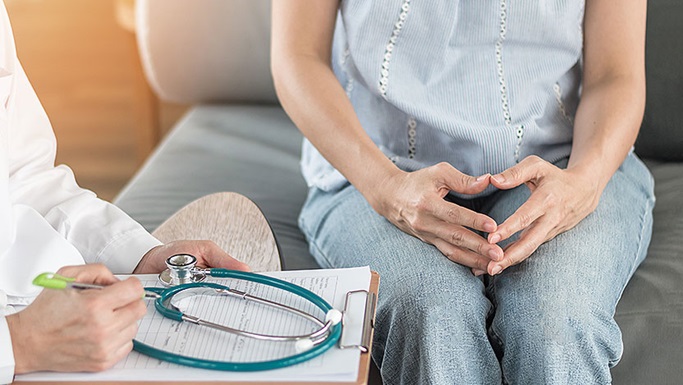 26 Sep

Hysterectomy: An innovative treatment for uterine fibroids

There are many women who have uterine fibroids, and some of them are suffering from problems related to them. There are few treatment options: medication, myomectomy to remove the fibroids, MRI-guided focused ultrasound, or hysterectomy to remove the entire uterus. Uterine fibroids, also called myomas, are non-cancerous growths that originate in the muscular wall of the uterus. Fibroids are the most common type of tumor found in female reproductive organs. Here's Dr. Usha M Kumar, the best laparoscopic surgeon in Delhi will tell you the best approach for uterine fibroid treatment.

Options were restricted too, to only ease the symptoms such as abdominal pain, major discomfort, bleeding, and iron-deficiency anemia. But there is radiofrequency ablation, a new minimally invasive surgical treatment for uterine fibroids.

The objective is to shrink fibroids by 40 to 50 percent. A healthy uterus is about the size of a fist and a uterus with large fibroids can stretch to the size of a full-term pregnancy. Reducing the volume of fibroids allows the uterus to return to a more normal size, providing relief from bulk symptoms, as well as a reduction in menstrual bleeding.

This advanced technology uses heat to shrink uterine fibroids and this treatment is for women who:
Want to keep their uterus
Cannot prefer to take off four weeks from work, exercise, and usual activities to recover from myomectomy or hysterectomy
How radiofrequency ablation works?
Radiofrequency ablation is a minimally invasive, laparoscopic procedure. Dr. Usha M Kumar, the best laparoscopic surgeon in Delhi uses a specialized tool called a laparoscopic ultrasound to visualize the inside of the uterus and check out the locations of fibroids during the procedure. Then, through laparoscopic insertion in the patient's abdomen, fibroids can be heated with targeted energy, sparing the healthy uterine tissue around each growth.
The fibroids will begin to shrink right away and continue to decrease in size over the next few months. Fibroid tissue breaks down and will be resorbed in the body. Only the fibroid is treated while the surrounding tissue won't be affected. The majority of patients recover fully within a week or two – no hospital stay is required. Most women return to work and regular activities three to five days after their procedure.
To discuss if you are a candidate for radiofrequency ablation or to learn about other treatment options, consult with Dr. Usha M Kumar- the best laparoscopic surgeon in Delhi, or schedule an appointment today to know more.