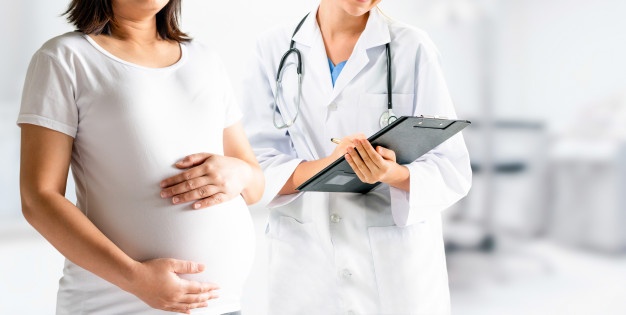 15 Feb

Important Things to Remember while Choosing the Best Gynecologist in India

Choosing the best gynecologist in India is a crucial decision for women's health. A gynecologist is a medical professional who specializes in the female reproductive system, pregnancy, childbirth, and related issues. Women should feel comfortable and confident with their gynecologist, as they will be their trusted medical partner during some of the most important phases of their lives. Here are some important things to remember while choosing the best gynecologist in India.
Credentials and Experience: It is crucial to look for a gynecologist with the appropriate qualifications, experience, and training. Check their certifications and education credentials, along with their experience in the field. Make sure that they have a good track record of success and satisfied patients.
Reputation: A gynecologist's reputation speaks volumes about their quality of care. Research their reputation by reading reviews and testimonials from previous patients. Word-of-mouth recommendations from friends and family can also be helpful in selecting the best gynecologist in India.
Availability and Accessibility: When choosing a gynecologist, make sure they are easily accessible and available when needed. This is especially important in case of emergencies. Look for a gynecologist who is conveniently located and has flexible hours that suit your schedule.
Communication and Trust: A good gynecologist should be an excellent communicator who can explain medical procedures and treatments in a way that is easily understandable. They should be able to provide comprehensive answers to any questions you may have, and foster an environment of trust, respect, and confidentiality.
Facilities and Technology: The best gynecologists in India should have state-of-the-art facilities and cutting-edge technology that allows for accurate diagnosis and treatment. They should have access to the latest medical equipment and procedures that are both safe and effective.
Cost and Insurance: The cost of medical treatment can be a significant consideration, so make sure you understand the costs associated with the services you require. Check if the gynecologist accepts your insurance or if they offer financing options that can make their services more affordable.
In conclusion, choosing the best gynecologist in India is a crucial decision for women's health. The right gynecologist should have the appropriate credentials, experience, and reputation, and be easily accessible and available. They should foster an environment of trust and open communication, have state-of-the-art facilities and technology, and be transparent about the cost and insurance options. By keeping these factors in mind, women can ensure that they are getting the best possible care from a gynecologist they can trust.
Dr. Usha M Kumar is the best Gynaecologist in Delhi, India. She has 30+ years of rich professional experience in the Gynecology field. In her illustrious career as specialist in Obstetrics & Gynecology and Gynecologic Oncology, Dr. Usha has performed approx. 10,000 surgeries so far and has gracefully managed domestic and international patients. She was recipient of the "Excellent performance award". After successfully completing her MRCOG examination in London, she was awarded membership by Royal College of Gynaecologist (U.K.)