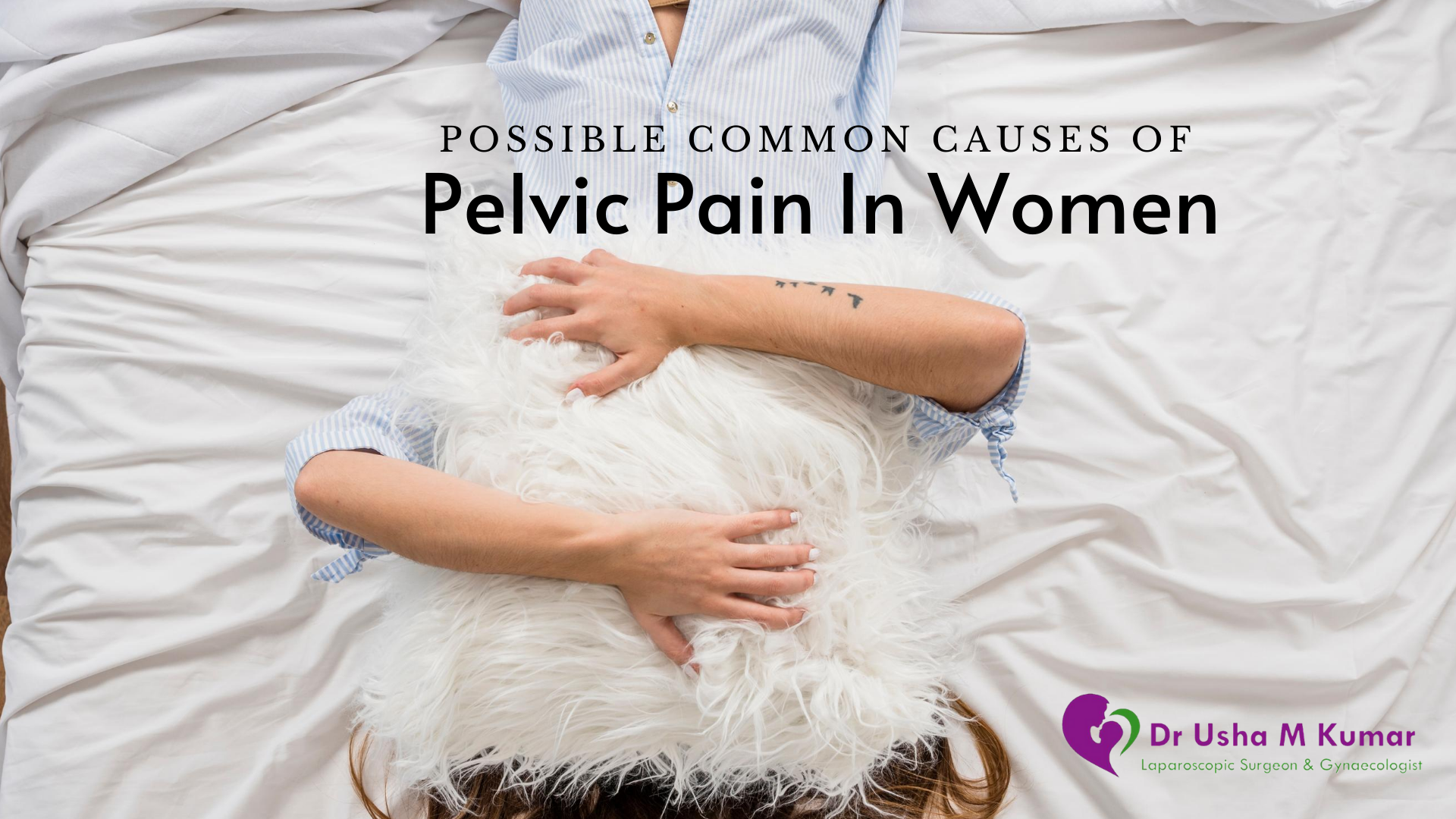 27 Jun

Possible Common causes of pelvic pain in women

Pelvic pain is more common in women. It is pain in the abdomen below the belly button. It may be a harmless sign of fertility, a digestive disorder like IBS (Irritable Bowel Syndrome), or a red flag for a life-threatening emergency. Chronic pelvic pain can have multiple causes. It can be a symptom of another disease, or it can be a condition in its own right. In women, pelvic pain might be related to the reproductive system. Treatment depends upon the cause. Know the different causes and when to seek help from the best Gynecologist in Delhi.
What causes chronic pelvic pain?
Acid peptic disease
Irritable bowel syndrome
Painful ovulation
Premenstrual syndrome
Menstrual cramps
Ectopic pregnancy
Pelvic inflammatory disease
Ovarian cysts
Uterine fibroid
Endometriosis
Urinary tract infection
Kidney stones
Interstitial cystitis
Sexually transmitted diseases
Pelvic organ prolapsed
Pelvic congestion syndrome
Scar tissue
Vulvodynia
Chronic pelvic pain
Chronic Pelvic pain can make it hard to sleep, work, or enjoy life. It can lead to depression sometimes. At your first visit, the doctor will do a complete pelvic exam to look for problems with your reproductive system.
How is pelvic pain treated?
There are treatments for pelvic pain. The treatment of pelvic pain varies by what the cause is, how intense the pain is, and how often the pain occurs. Sometimes pelvic pain is treated with medicines, including antibiotics, if necessary. If the pain results from a problem with one of the pelvic organs, the treatment might involve surgery. You will also make sure that you get a proper diagnosis. Tests also may be done to find the cause.  A doctor can provide more information about various treatments for pelvic pain.
Get help for chronic pelvic pain
Dr. Usha M Kumar, the best gynecologist in Delhi provides intensive care for a wide range of situations concerning the significant events in the life of a woman. You may need to try many treatments before you find the ones that help you the most.  Taking an active role in your treatment may help you feel more hopeful. For more information about the possible causes and treatment options for chronic pelvic pain, contact us to schedule an appointment or request an appointment online.