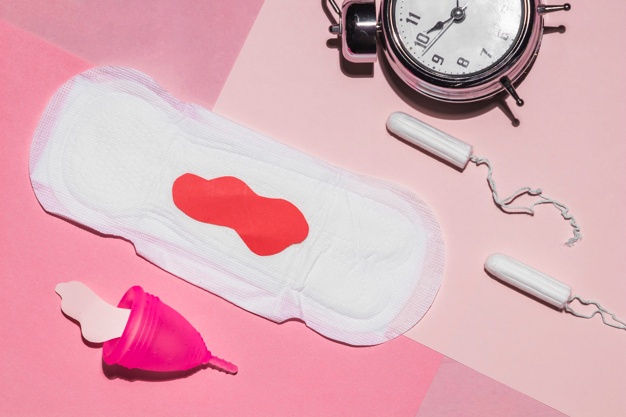 21 Nov

Irregular Periods: When do you need to Consult a Gynecologist?

Usually, a woman does not experience consistent menstruation from her first period until perimenopause. Various factors can cause irregular periods, from dietary changes to physical disorders. Hence, it is generally a good idea to consult a gynecologist with high experience and reputation in gynecology to get treatment for irregular periods. What you need to know about irregular menses and when to consult a gynecologist. Let's know with Dr. Usha M Kumar who is also the best Gynecologist in Delhi.
What Are Irregular Periods?
The uterine lining sheds for 4-7 days during menstruation or a period. Every 21-35 days (nearly a month) is considered to be a regular period. You will have an irregular period if your menstrual cycle is longer or shorter. Symptoms of irregular periods include:
The number of days between cycles begins to change dramatically
The duration of your periods varies substantially
During your periods, you experience irregular bleeding or spotting
You often miss periods
Your periods are associated with other symptoms like vomiting, nausea, abdominal pain, etc.
Consult your gynecologist if you develop one or more of the above symptoms. Your doctor will diagnose your condition and recommend a treatment.
Causes Of Irregular Periods
Irregular periods can be caused by a variety of factors. The following factors can lead to hormonal imbalance:
Changes in the life cycle: Puberty, breastfeeding, pregnancy, childbirth, and menopause can affect the body's hormone production. This can lead to late-period symptoms. Puberty, for example, causes your body to gradually adjust to a regular pattern of hormone production. Therefore, irregular menstruation is common during this period. Menstruation stops completely during pregnancy. It gradually resumes after delivery. As you approach menopause, bleeding and periods become irregular. Menopause occurs when you do not have periods for a year or more after your last period.
Use of contraceptive pills: When you begin to use contraceptives for the first time, you will commonly experience lighter bleeding. It usually returns to normal after a few months. Additionally, you will bleed more with an IUD (intrauterine device).
Stress: Some are a normal part of life. However, extreme stress and other lifestyle factors may lead to late periods.
Hormonal imbalance can also be caused by:
Eating disorders such as bulimia or anorexia
Performing intensive physical activity or sports training
Rapid weight gain or loss
Smoking
Drug use
Medications
Drinking excessive amounts of alcohol (since the liver is an important organ for processing progesterone and estrogen)
Chemotherapy
Poor nutrition (a carbohydrate-rich diet may affect your menstrual cycle)
In addition, the following physiological disorders may also contribute to irregular menstruation:
PCOS (Polycystic Ovarian Syndrome) refers to a condition characterized by the presence of small cysts inside the ovaries. Symptoms include irregular or absent menstruation. You may also develop excessive body hair growth (hirsutism), acne, and weight gain.
Menstrual issues and hormonal imbalance can be caused by thyroid problems, including hypothyroidism or hyperthyroidism. Thyroid hormone levels can affect the menstrual cycle if they are irregular. Check your TSH (thyroid-stimulating hormone) levels from time to time by visiting the best gynecologist in Delhi.
This condition occurs when the cells lining the endotromium (inner layer of the uterus), which contain endometrial cells, grow outside the uterus. Even though it is not cancerous, it may be painful. It usually affects your fallopian tubes, ovaries, and pelvic lining. It may cause fertility disorders in extreme cases, but fortunately, it can be treated.
It occurs when sexually transmitted microbes enter your womb, fallopian tubes, and ovaries through your vagina. These organs can be damaged if not treated, causing severe pain. There is irregular bleeding during intercourse or between menstrual cycles.
Rarely, irregular menses can be caused by uterine or cervical cancer. This can cause bleeding during or between periods.
When you experience menstrual abnormalities, you need to see a reputable gynecologist right away.
Treatments For Irregular Periods
You will be treated for irregular periods in accordance with the specific cause of your menstrual irregularity, as evaluated by your diagnosis.
For contraception, Your doctor may suggest a different contraceptive method if your menstrual problems are caused by contraceptive pills.
Maintain a healthy weight if you have PCOS. Lower weight reduces the need to produce excess insulin, thereby lowering testosterone levels and increasing the chances of ovulation. IfThe best gynecologist in Delhi may recommend a PCOS diet plan if necessary.
If you have thyroid problems, your gynecologist may recommend lifestyle and dietary changes, medications, or radioactive iodine therapy. Surgery may be required in severe cases.
Endometriosis is usually treated with hormone therapy. Severe cases may also require fertility treatments and/or surgery.
In cases of PID, since this disorder is typically caused by a sexually transmitted infection, the gynecologist may recommend an STD test to determine the risk factors. If you are diagnosed, you will receive treatment recommendations. Until your treatment is complete, you may need to refrain from sexual activity. You may be prescribed a combination of antibiotic medications to regulate your periods. Surgical treatment is rare.
For severe stress, try to manage it by getting adequate rest every day, exercising regularly, and maintaining a balanced diet.To cope with your stress burden, you can also seek the assistance of mental health professional.
Menstrual irregularities can only be treated with medications recommended by your gynecologist. Do not self-medicate to avoid risks.
Irregular Periods: Seeking Medical Assistance
for irregular periods will provide you with effective treatment. The best gynecologist in Delhi, Dr. Usha M Kumar, can diagnose the precise cause of abnormal menstruation and suggest a suitable treatment plan according to the condition. In addition, you should have a gynecological examination at least once a year to assess your reproductive health as a whole.