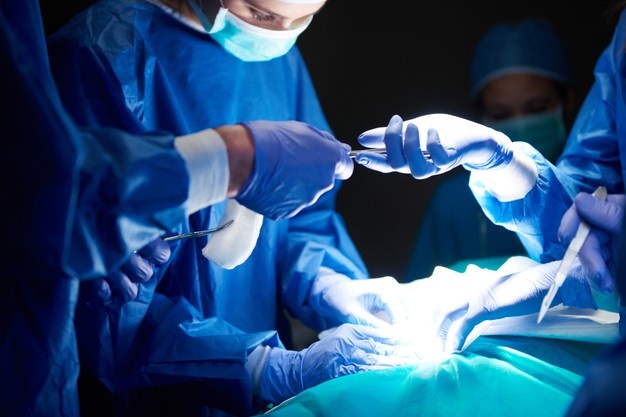 20 Aug

Why chose a laparoscopic surgery?

Do you know Laparoscopic surgery is less painful than other surgical procedures? Laparoscopic surgery is a minimally invasive surgery which is also called keyhole surgery. While doing the laparoscopy procedure, the doctor/Laparoscopic surgeon conducts a small incision to insert a tube. The tube has a light attached to it and this light helps the surgeon to get a better visual inside the operated area.  Laparoscopic surgery gives an accuracy about the patient's illness. Aside from accurate valuations, less painful, cost-friendly, Laparoscopic surgery is also a short procedure. With Dr. Usha M Kumar, you can trust the best advice and treatment from the best gynaecologist laparoscopic surgeon in Delhi. Allow yourself to be treated by her expertise in laparoscopic gynecological surgery to ensure your health is in prime condition.

There are various reasons given below to know why you should opt for laparoscopic surgery-
It provides an accurate assessment. This is appreciated hugely by the doctors/surgeons because it helps in determining the illness of the patient. And also, makes it easier to spot the treatment needed.
The surgery completes within 30-60 minutes. Yet, the timing may slightly be changed based on the operated area. This surgery is highly preferred by many peoples as it is a short surgery process.
Laparoscopic surgery leaves a minimal scar and as compared to other major surgeries, laparoscopic surgery is relatively painless. The intrusive steps during the operation are minimum, and this results in minimum pain.
Laparoscopic surgery is cost-friendly, less painful, and leaves little to no surgery scars.
Laparoscopic surgery is also a short surgery process because it completes in an hour. The healing period is also fast of this surgery due to cuts and leads to less surgical complications.
Laparoscopic surgery comes with many advantages. A short surgical process with fast recovery- such operations rid unnecessary post-surgery restraints and enables a rapid return to the regular routine.
Are you looking to make an appointment with the best Gynaecologist Laparoscopic surgeon in Delhi, consult Dr. Usha M Kumar now. She is a highly experienced laparoscopy surgeon who offers world-class laparoscopy services. As a gynae-laparoscopic surgeon, Dr. Usha utilizes non-invasive procedures to treat or diagnose reproductive health-related issues.