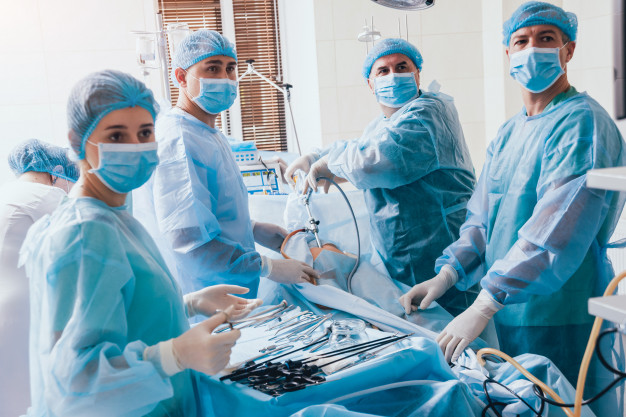 05 Jan

Tips and Tricks to recovering well from a Laparoscopy

If you are also often suffering from abdominal pain then consult the best gynae laparoscopic surgeon in Delhi ASAP. If the problem is major & the doctor recommended laparoscopy surgery in Delhi, then don't get worried about the surgery. In this blog, Dr. Usha M Kumar is going to discuss the utmost tips that will help you in recovery from laparoscopic surgery. Read on!

Prepare yourself:

There are numerous things you should take care of while doing preparation for the surgery. So make sure you prepare everything and not leaving anything for the last minute.

Ask anyone to help you:

You are not allowed to work post-surgery. All you need to do is take rest properly. So you should tell any to help you after the surgery. Be it your wife, husband, sister, friend, or anyone. They will cook for you, they will take care of your medicines, help you with cleaning and so on. It will ease your work and you can take a rest without taking any stress.

Get up and walk every two hours

You should get up every two hours and walk. It will help you in healing faster. In the hospital, nurses will take care of but after coming back home. You should start walking slowly and increase your kilometers daily. Walking for 5 to 10 minutes daily will also help you in staying active.

Talk about your leaves

If you are undergoing the surgery, then you should take proper rest. You are not allowed to work. So talk about the leaves with your boss in advance.

Don't wear tight clothes

The patient should wear loose clothes that will make you feel comfortable. You should avoid wearing tight clothes that will put pressure on your body parts. So wearing long dresses will be beneficial for you.

Pamper yourself properly

You should pamper yourself during recovery time. It will help you in feeling calm, relaxed, and stress-free. In fact, you can read novels, complete your series that will help you in making your mood cheerful. Staying happy during recovery is very important for the patient. You can also tell your loved ones to do minor changes in your room. They can keep fresh flowers, bright curtains that will help you in making your mood happy.

Have faith in yourself

The patient should have faith in herself. If you are feeling that things are not working properly then need not worry. You should trust your gut. You will know how strong you are. So instead of panicking or getting scared of things, you should trust yourself.

Dr. Usha M Kumar is the best gynae Laparoscopic Surgeon in Delhi. The Excised mass is apparently one of the world's largest fibroid removed laparoscopically. At Max Hospital we provide you top-quality treatment by our specialist doctors, Dr. Usha M Kumar is the best Gynaecologist in Delhi. For more info, you can get in touch with Dr. Usha M Kumar. Book an appointment now!